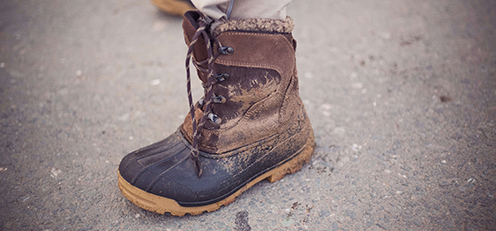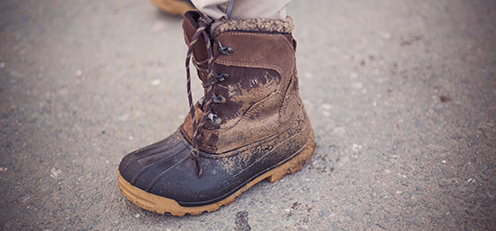 Visit Lancaster County During Mud Sale Season 2021
February 23, 2021
(Link to 2022 Updates)
Mud sales in Lancaster County are back this year! It's not the full lineup that we're used to, but some mud sales are still planned for 2021.
What's a Mud Sale?
Mud sales are auctions and large "yard sale" type events mostly held in the spring in Lancaster County. The weather usually brings spring showers, which can create muddy grounds.
Members of the Plain Community as well as "English" (non-Amish or Mennonite) residents and visitors attend the events to find great prices on items, including Amish-made quilts, farm tools and equipment, and more.
But one of the most popular attractions at a Lancaster County mud sale is the Amish food! Chicken slow-roasted on open pits, baked goods like shoofly pies and apple crumbles, strawberry shortcake, whoopie pies…so many great Lancaster County offerings!
Residents donate items to local fire companies and the items are sold on consignment to benefit the fire companies.
Mud Sales & Fire Companies
Lancaster County mud sales are a large fundraising outlet for volunteer fire companies.
The Gordonville Fire Company Mud Sale is typically the most notable and well-attended mud sale held in the county. It's reportedly the most profitable fundraiser the volunteer fire company has each year.
Last year, the pandemic prevented many volunteer fire companies from hosting these important spring fundraising events. To maintain necessary funding revenues while realizing the need to impede the spread of the virus, changes to the traditional mud sale format are necessary.
What Mud Sales are Taking Place in 2021?
We've gathered a short list of popular, local mud sales. You can find a comprehensive list at LancasterPA.com.
They are all being held outdoors, and bidding will take place online. Previews will take place at the fire companies so that those in the plain communities and others without technology can see the items before the sale takes place.
MARCH 13 – The Gordonville Spring Mud Sale & Auction takes place March 13 and will be held outdoors at 3204 Vigilant Street, Gordonville. It will be the 53rd mud sale for the Gordonville Fire Company. The quilt auction will take place online this year and more information will be announced closer to the sale. Also, there will be no shuttle at this year's Gordonville mud sale. All parking will be onsite. More details are available on the Gordonville Mud Sale Facebook page.
MARCH 20 – The West Earl Fire Company Mud Sale & Quilt Auction will feature food sales, including baked goods, pulled pork sandwiches, soups, etc., on March 20. In-person previews of the consignment and quilt auction will take place March 17-19; however, bidding will take place online March 12-19. Get more details on the West Earl Fire Company website.
APRIL 2 – The Robert Fulton Volunteer Fire Company Mud Sale will take place April 2 at 2272 Robert Fulton Highway. There are no changes to the format of this year's event, so far. Baked goods, hot foods, shrubbery, quilts, and other items will be sold. Visit the website for any updates to the mud sale closer to the date.
APRIL 10 – The Rawlinsville Annual Mud Sale is tentatively scheduled for April 10. Check the Rawlinsville Volunteer Fire Company Facebook Page for updates.
APRIL 23 – The Farmersville Fire Company Mud Sale will take place on April 23 in the hopes that better weather will let organizers set up tents for safer outdoor bidding. More details will be available closer to the event date on the fire company's website.
JUNE 5-6 – The Gap Fire Company Mud Sale will be held in the summer this year (less mud?). It's slated for June 5-6 and includes sporting goods, crafts, nursery and landscaping items, farm machinery, quilts, and more. There will be shuttle service from the parking lot at The Family Center of Gap (Horse and carriage team parking and shuttle service will be from the King farm at 5230 Newport Rd, Gap Repair on Gap Rd, and the Family Center of Gap. More information can be found on the Gap Fire Company website.
Where to Stay During Mud Sale Season
Stay at AmishView Inn & Suites on any of these weekends and you'll be able to come back to a relaxing night's stay. We have accommodations for families and for adults-only. Choose from rooms or suites with kitchenettes or full kitchens. From fitness facilities to a refreshing indoor pool, AmishView offers hotel amenities to help make your visit to Lancaster County even more enjoyable. (We even have laundry facilities open 24 hours to remove any mud you might encounter at the sales.)
Plan a Road Trip!
Lancaster County Mud Sales provide a great opportunity to experience the unique culture of this area and to mingle with local Amish and Plain community members. Mud sales are also a great place to purchase beautiful, hand-sewn quilts and Amish-made baked goods and foods. You can find some of the best whoopie pies and soft pretzels at these mud sales! Plan your mud sale trip today!
Related Articles