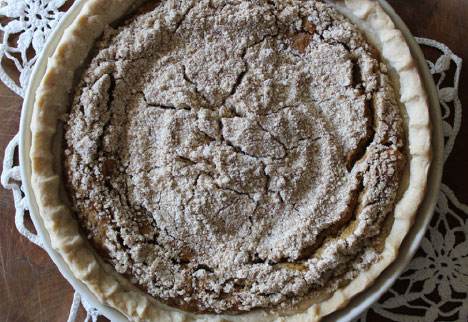 Discover Traditional Amish Food in Lancaster, Pennsylvania
March 10, 2020
One of the best parts about visiting Lancaster, Pennsylvania, is that you'll be able to indulge in the savory Amish dishes during your stay with Amishview Inn & Suites. When we think of a home-cooked meal, our go-to thought is a mom n' pop style preparation, and that's something you can't find on just any vacation. Lucky for you, on your Amish Country, Pennsylvania, vacation, you'll find the care of fresh ingredients in the region is second to none. We encourage guests to dine at Miller's Smorgasbord for the ultimate Amish experience when it comes to food selection. You can try a variety of meal options made with ingredients that were grown on Amish farms in the surrounding area.
Locally Grown Amish Food
It's no secret the Amish grow their own food and raise cattle on their farms, and their hearty dishes are served family-style. Many of the gardens in the region are full of traditional ingredients such as carrots, potatoes, sweetcorn, tomatoes, celery, peas, and other common vegetables. While you're in Pennsylvania Dutch Country, you'll see there's everything from pigs to hens as well as livestock and many other animals roaming around the Amish farms, which are also used as the meat supply for the community. These animals are used for food, and sometimes Amish families without dairy farms tend to have a "family cow." Amish dairy farmers regularly drink milk raw, which means it's straight from the cow, and while it may be controversial to some, it's quite common for Amish and non-Amish farm families to do.
Popular Amish Foods
There's a variety of local shops around Lancaster, Pennsylvania, that sell Amish specialties such as shoofly pie, smoked cheeses, Dutch apple dumplings, and much more. Many traditional Amish meals are crafted with seasonings like thyme leaves, cloves, bay leaves as well as baking ingredients like sugar, butter, vanilla, and milk. The community is no stranger to unhealthy food as most of the dishes are made to be filling and include a lot of fat. Many of the Amish housewives bake as their occupation, which means there's always some kind of delicious blueberry, peach, or apple pie around! Here's a list of 10 staple food items and dishes you'll find in most Amish communities in Lancaster County.
Pot Pies
Apple Butter
Homemade Doughnuts
Buttered Noodles
Explore Pennsylvania's Dutch Country
Are you hungry yet? Good! Grab your family and get ready for an Amish experience, unlike any other in Lancaster, Pennsylvania. There's plenty of places to dine, shop for handmade furniture, take an Amish tour, and experience the Pennsylvania Dutch County while you're on vacation. Even in your room or suite at Amishview Inn & Suites, you'll find beautiful mahogany hand-crafted Amish furniture. When you decide to stay in Lancaster, Pennsylvania, you choose a relaxing, laid-back atmosphere and a restful night's sleep. Check out the different accommodations on our website, or please give us a call at 1-866-735-1600 to learn more.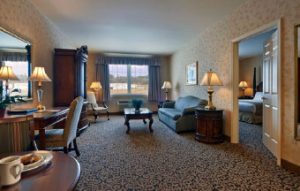 Related Articles