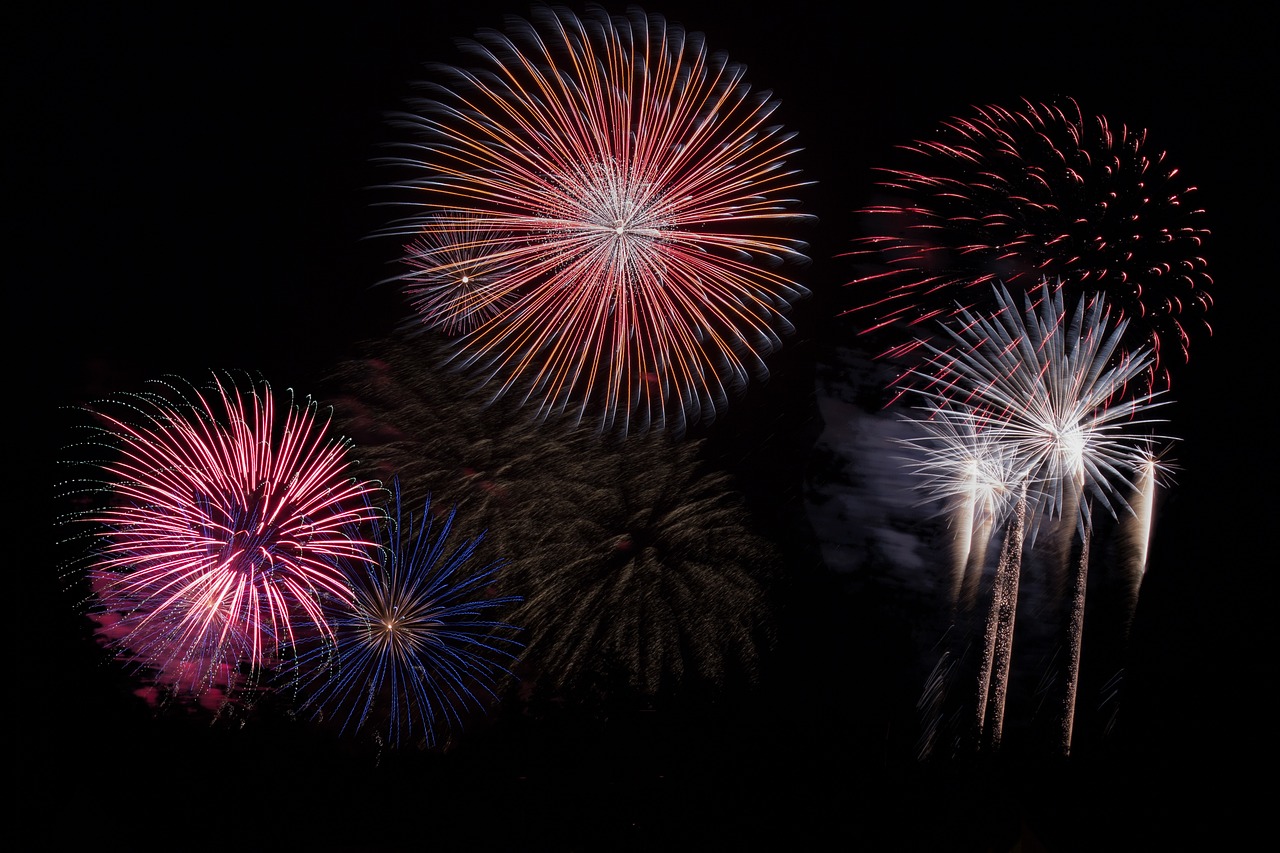 Firework Displays in 2023 in Lancaster County
June 22, 2023
Find the right Independence Day celebrations for you!
Are you looking for a great spot to view some beautiful Independence Day fireworks displays? Lancaster County has plenty of options for your viewing pleasure. From music to hot dog eating, it is just not about fireworks but celebration. 
4th of July celebrations in Lancaster County start early with many on June 30th or July 1st.  Buck Motorsports Park  has Demolition Derby and Concert along with Fireworks. Take dinner to Long's Park Amphitheater for a concert from the U.S. Army Band and, of course, fireworks. Clipper Magazine Stadium will once again be holding their Independence Day Celebration which includes a hot dog eating contest, music, and games for the whole family. In East Petersburg, be sure to catch a pre-fireworks viewing of The Super Mario Bros. Movie! Community Bible Church in Marietta will have activities beginning at 5 pm ahead of their 9:15 pm fireworks and Froelich Park in Mountville Borough will have fireworks beginning at dusk.
Firework Shows & Concerts
There is no shortage of fireworks to catch on the actual 4th of July holiday. In New Holland, you can experience a concert at 7 pm ahead of the fireworks show at dusk. The Star Barn at Stone Gables Estate in Elizabethtown will have all-day activities starting at 3 pm, leading up to the fireworks show at 9 pm. In Lititz, you can experience two days of fun leading up to the fireworks display on the 4th. This event will feature over 20 food vendors, games, concerts, and more! 
On July 8, be sure to check out SECA Fest at Legion Park in Quarryville for fireworks at 10:15 following a day of fun featuring food and games!
Here is a complete list of Fourth of July fun and fireworks in Lancaster County in 2023:
Book your Independence Day week hotel reservations today.
Related Articles