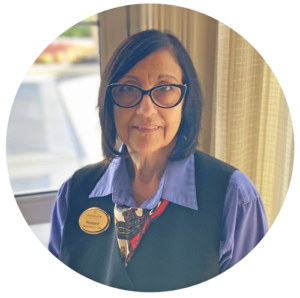 What is your most memorable AmishView guest moment or interaction?
"I believe the smallest thing can make a big difference. On one occasion I had a guest who brought along a personal item. This guest needed that item to assist them during their visit. The guest noticed that the item was broken. I assisted the guest in fixing the item and the guest appreciated my effort and thanked me. Several weeks later that guest took the time to write me a lovely personal thank you note for my efforts and the expression of gratitude meant the world to me."
What do you like most about working for AmishView?
"I like being part of a great team. We are committed teammates and we do for each other. My managers always support me and stand behind me and help me grow. Our various departments work hard together and help one another be successful in our various responsibilities and put our guests first."
What do you think sets AmishView apart from other hotels?
"We do everything possible to see to it that our guests come first and their needs are fulfilled. No matter what the issue, from the biggest to the smallest detail, we take care of them. None of us knows how life is treating the person who walks through our doors. It is our goal to make their life a little happier, a little more pleasant while they are staying with us. We don't hesitate to put our personal touch on them and make them feel welcome, appreciated and valued."
Is there something special, unique or interesting you'd like our guests to know about you?
"I love to cook big Italian meals and I am a country line dancer."
Thank you for sharing, Roseann, and for helping us to earn this outstanding achievement on TripAdvisor.