Booking The Perfect Honeymoon Suite
August 9, 2022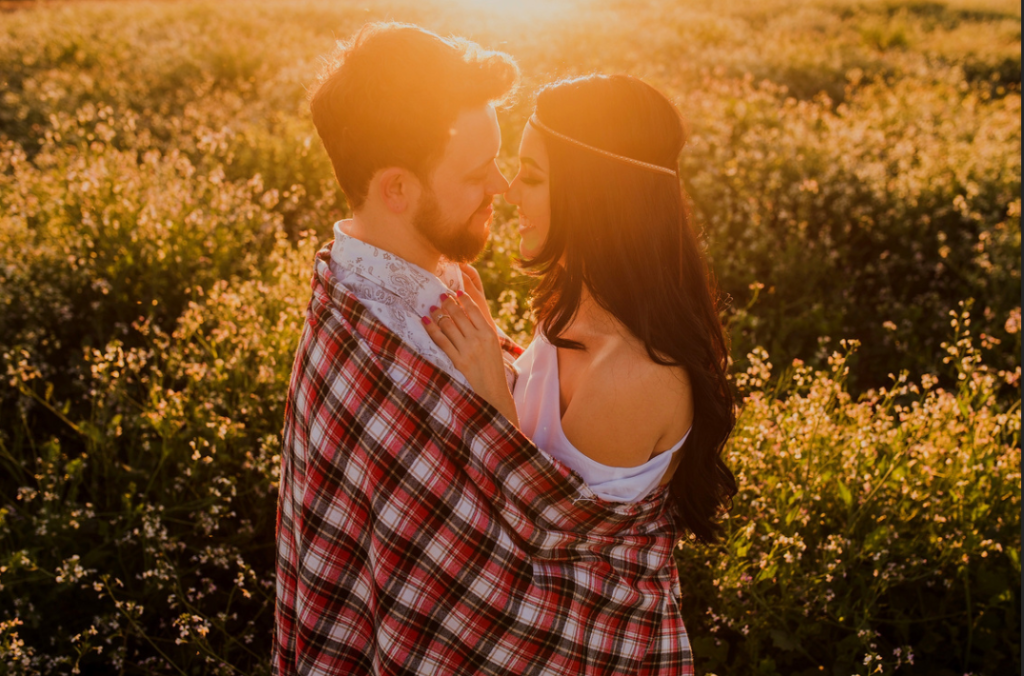 Romantic Honeymoon Suites Near Me
Booking the perfect honeymoon suite can be overwhelming. You have probably already spent the last year planning your wedding and big day, so of course you want to make sure your honeymoon is perfect too. A newlywed couple's honeymoon is very important as it is the first time you get to spend quality time with each other as a married couple and to connect without the distractions of everyday life. Booking the perfect honeymoon suite can be fun and stress free when you know what to look for. Here are some things to consider when booking your romantic getaway.
How do you ask for a honeymoon suite?
When beginning your honeymoon planning journey, remember that this is an exciting celebration of its own. A honeymoon is a special time to celebrate the love that you and your partner have just committed to each other. Asking for a honeymoon suite can feel vulnerable, but you will quickly see that the staff at the Inn knows what to do and is happy to help you make this important day special and memorable. 
To fully enjoy your honeymoon, you will want to stay somewhere that is dedicated to creating the ultimate couples getaway. Most hotels and resorts only have a few rooms and suites that can be used for honeymoon suites. Their "honeymoon suites" are usually located in the main building which means that you will have less privacy, and may end up with neighbors who have noisy kids. AmishView Inn's five-story adults-only hotel building features 40 Grand King rooms specifically designated for adults-only (18+). Our spacious rooms overlook Amish farmland with large furnishings, luxurious bedding, kitchenette, wi-fi and other amenities. 
When calling to book your trip, just say "We're coming for our honeymoon!"  
What's included in a honeymoon suite?
When asking for the honeymoon suite, you will usually have a few options for add ons. These can include wine, flowers, chocolates and dinner certificates, movies and more. You have already spent enough time planning, now it's time to let us help. Every hotel is different in what upgrades they offer during your honeymoon stay, so it is important to ask questions when calling to book. We have found that most couples want to have wine or non-alcoholic cider, chocolates, movies, and a place to eat dinner without leaving the property. Consider what is most important to you for your desired honeymoon experience so you can make sure the hotel you book offers it.
The last thing you want to worry about after a long wedding day or traveling is going to the store. At AmishView Inn & Suites we have several special package enhancement options to select from to make your honeymoon romantic, memorable and enjoyable. Simply ask the desk attendant over the phone when booking your suite about our offers and enhancements.  
How far in advance should you book your honeymoon suite?
There is no right or wrong set time frame when booking your honeymoon suite, as long as there is a room available. That being said, we do strongly recommend booking at least 7-12 months in advance to avoid the stress of trying to book last minute. You want to ensure all the details are worked out in advance and that you have a honeymoon destination secured. 
There is nothing worse than waiting until the last minute and paying double for your suite or missing out completely. You don't want to wait too long and have to settle on your destination or suite because everything has been booked up already. With more people traveling again, it is best to give yourself plenty of planning time to book your ideal honeymoon suite. 
What makes a great honeymoon?
A great honeymoon is one where you and your new spouse can focus on connecting with each other, and deepening your bond. You want to be able to enjoy staying in, and going out. Take time to talk to your partner to discover what type of honeymoon trip you want to have. Do you want to unplug and enjoy time in nature? Do you prefer to enjoy the hotel and its amenities like swimming, walking the garden and spending quality time in your suite together? Are you night owls that love to visit the city and enjoy the nightlife? 
When planning your honeymoon, you want to find a place that has access to all of these. We suggest staying somewhere quiet and romantic with some distance between you and the city, but close enough to go explore for a day or half day trip. This will really come down to your preference. What makes a great honeymoon is being able to create memorable experiences on your first vacation together as a married couple. 
How should you choose your honeymoon destination?
When deciding on a honeymoon destination you will want to consider several factors. It is important to figure out your timeline and whether or not you want to stay local. When are you going to go on your honeymoon? Are you going on your honeymoon immediately after your wedding? While this is what traditionally has been done, in this changing world couples often have to wait a week or even a month to go on their bonding trip.
Are you willing to fly somewhere, or do you want to stay local? Deciding whether or not to fly to another destination for your honeymoon depends a lot on budget. While flying can be an added expense, you may still save money overall by booking a destination honeymoon if the rates are better than the rates where you live. For example, a couple living or getting married in a big city, could actually save money by flying to a town out in the countryside. 
Time is another important factor to consider when planning your honeymoon. Do you have just a weekend? Or do you have a week, or even a month? The amount of time you have to get away is important because you need to plan your travel time into your vacation. You also want to make sure there is enough to do to keep you satisfied. If traveling, we recommend at least a full day at the hotel for every half day of travel. 
Final thoughts on booking the perfect honeymoon.
We hope this article has been helpful in making this important and exciting decision. At AmishView Inn & Suites, we specialize in creating unique and relaxing experiences that allow couples to connect deeply to each other. We are in a special part of Lancaster county also known as Amish Country which means we offer a relaxing environment and great local food options! There is also plenty to explore and enjoy in entertainment and shopping nearby. We invite you to make beautiful memories with loved ones and celebrate your special occasion here at AmishView Inn & Suites. 
For more information and to book your honeymoon trip, call us today at (866) 735-1600 or visit our website at www.amishviewinn.com/ to see all we have to offer.
Related Articles