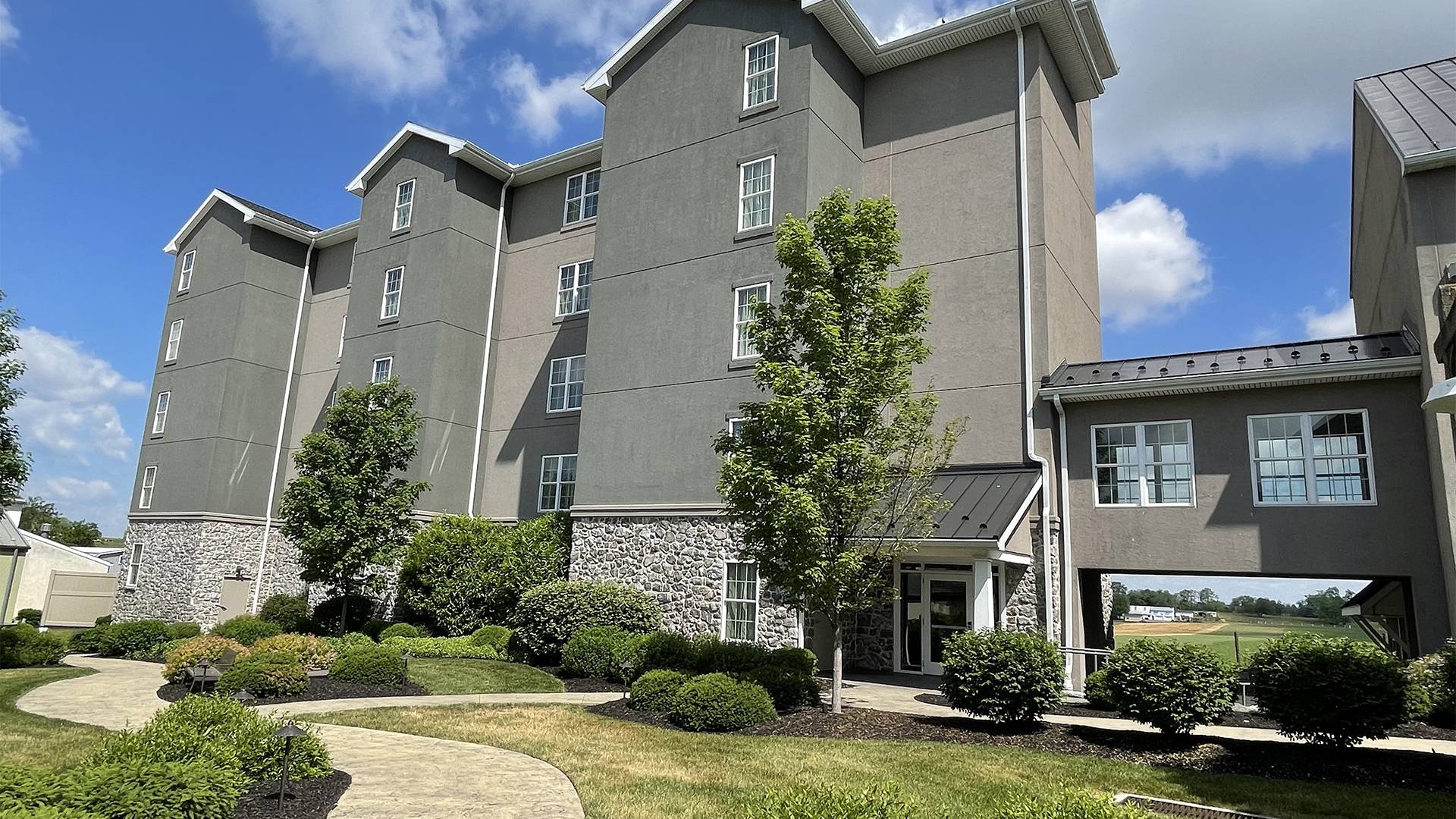 Adults-Only Accommodations
---
AmishView Inn's five-story adults only accommodations hotel building features 40 Grand King rooms specifically designated for guest (18+). Our spacious rooms overlook Amish farmland with large furnishings, luxurious bedding, kitchenette, wi-fi and other amenities.
We understand travelers may seek hotels for adults only in pursuit of quiet respite and to unwind in privacy!
Adult couples looking for a place to stay for romantic getaways often choose AmishView to mark their special occasion in comfort and luxury.
Budget-friendly amenities like in-room kitchenettes and our complimentary breakfast buffet provide an affordable choice among hotels for adults only. Add the scenic beauty of Lancaster County and you are on your way to a memorable stay in Pennsylvania.
For those that want to relax and enjoy their vacation to the fullest, Amishview offers special Enhancement packages that you can add to your reservation. Select different options including wine, chocolate, entertainment, local tours, shopping, and more! We are happy to help recommend one that is right for your interests. Learn more about our Enhancements here.
At Amishview, there is plenty to do whether staying in, or venturing out for date night. In today's busy world, prioritizing your most important relationship can be challenging. That is why we are pleased to provide adults only accommodations for your next visit to Lancaster PA. Make this trip yours.