A trip to Lancaster County is not complete without getting a firsthand look at Amish farming.  Whether you take in the views of the countryside on the Strasburg Railroad, drive down the winding roads of the eastern part of the county by car, or visit the tourist attractions such as  Plain & Fancy Farm, or The Amish Farm & House, you don't want to miss this very integral part of  Lancaster County.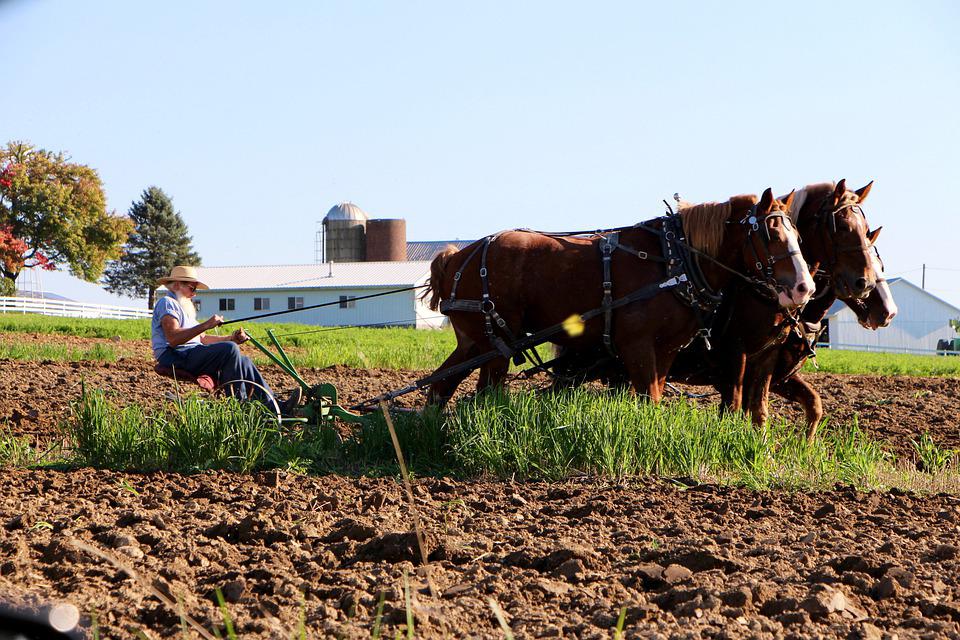 In today's fast-paced world, a trip through Amish farming country takes the visitor back to an earlier time when family, faith, and friendships were the focus instead of speed, spending, and over-scheduling.
The Amish have a long history of farming with horses and mules, dating back to when horse-drawn plows were first used to break up the earth. While some newer Amish farms have begun to use tractor-drawn equipment, many Amish farmers still prefer to use horse-drawn implements. The Amish believe that farming with horses and mules is a more humane way of raising crops, as it allows the animals to play an active role in the process, making Amish farming more environmentally friendly.
Stewards of the Land
This may seem to be a step back in technology, but there are actually several advantages to farming with animals. For one, horses and mules are much less likely to compact the soil than heavy machinery. The Amish see this as taking care of the soil, being better stewards of the earth. They also believe that it allows them to connect with the land in a deeper way, to stay close to nature and to live in accordance with God's will. As one Amish farmer stated, "Using horses helps us remember that we're farming God's land, not just working it."