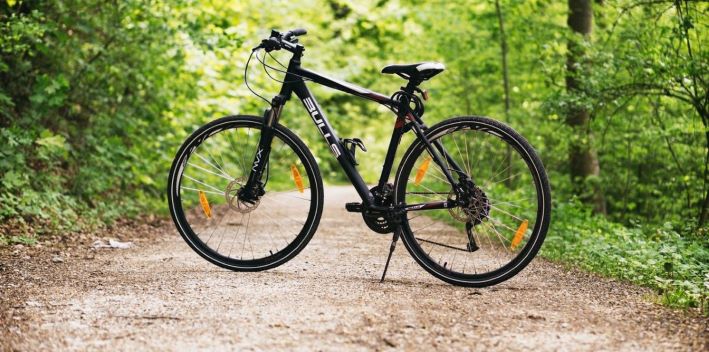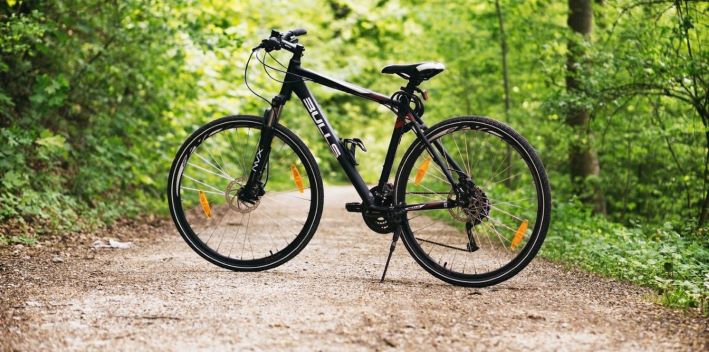 Explore the Bike Trails of Lancaster County
October 15, 2020
Touring Lancaster County by bike is an exhilarating experience and a great way to explore the countryside that surrounds AmishView Inn & Suites, Tripadvisor's #1 Lancaster hotel!
While the bed and breakfast atmosphere of our inn makes it tempting to retreat and relax during your stay, we don't want you to miss out on the beautiful farmland views and scenic bike trails so easily accessible in Lancaster County.
We're so excited to help visitors discover how much the Susquehanna Valley has to offer. Whether you're a tourist who loves to bike, a dedicated bike tourist, or a bikepacking devotee who needs a break from roadside camping, we welcome you and offer these local bicycle resources.
Following is a list of biking trails in Lancaster County near AmishView Inn & Suites. Many cyclists just ride the bicycle-friendly roads in Bird-in-Hand.
ENOLA LOW GRADE TRAIL
(approximate 24-minute drive)

This 8.27-mile rail-trail is a crushed gravel pathway that provides a scenic view along the Susquehanna River. The trail is open year-round, highlighting Lancaster County's robust and vibrant foliage in the fall, waterway wildlife in spring and summer, and the river's calming effects in winter.
View the Susquehanna Riverlands Enola Low Grade Trail Map.
ICE CREAM LOVER'S BIKE RIDE TRAIL
(less than 4 miles on bike!)
This 42-mile bike ride that typically starts at Landis Valley Museum (about 23 minutes away from here) and includes 3 ice cream stops along the way. It's a route created by members of Lancaster Bicycle Club, which has temporarily offered public access to the route. You do not need to coordinate with the club to enjoy this trail.
With Bird-in-Hand Bake Shop among the featured ice cream shops, you can start your ride there via Route 340. The Bird-in-Hand Bake Shop is just 3.5 miles away from AmishView Inn & Suites! Other ice cream shops along the way include Lapp Valley Farm and Oregon Dairy. The route crosses over three covered bridges: Hunsecker's Mill, Bitzer's Mill, and Pinetown-Bushong's Mill
CONESTOGA GREENWAY TRAIL
(approximate 20-minute drive)
In 1999, a group of municipalities in central Lancaster County built the Conestoga Greenway Trail that runs along the Conestoga River. Bikers can enjoy this protected green space that showcases the river and the Little Conestoga Creek. The trail connects to Lancaster County Central Park, which includes a Garden of Five Senses and an environmental center.
View the Conestoga Greenway Trail Map.
WELSH MOUNTAIN NATURE PRESERVE
(approximate 23-minute drive)
This 2.4-mile loop is mostly used for hiking and walking but there are areas designated for mountain bikes. The preserve extends into Money Rocks County Park. Open trails are marked for specific use.
View the Welsh Mountain Nature Preserve Mountain Biking Trails Map.
LANCASTER JUNCTION TRAIL
(approximate 26-minute drive)
Part of the former Reading-Columbia rail line, this trail travels through farmland and borders the northern half of Chickies Creek. Its level, well-graded surface makes it enjoyable for novice and seasoned bicyclists alike.
Lancaster County Department of Parks and Recreation recommends trail visitors park in the Champ Boulevard Parking Lot.
View the Lancaster Junction Recreation Trail Map.
In addition to biking trails, Lancaster County has many regional trails and nature preserves to help our guests enjoy and explore the outdoors, whether pedaling, riding, driving, or on foot.
So, we invite you and your family to come stay with us and immerse yourselves in the peaceful country scenery and riverside views offered by Lancaster County biking and hiking trails. Whether you explore established trails or set out on your own route through Amish Country, we know your stay with us will be a well-deserved, stress-free vacation.
Related Articles