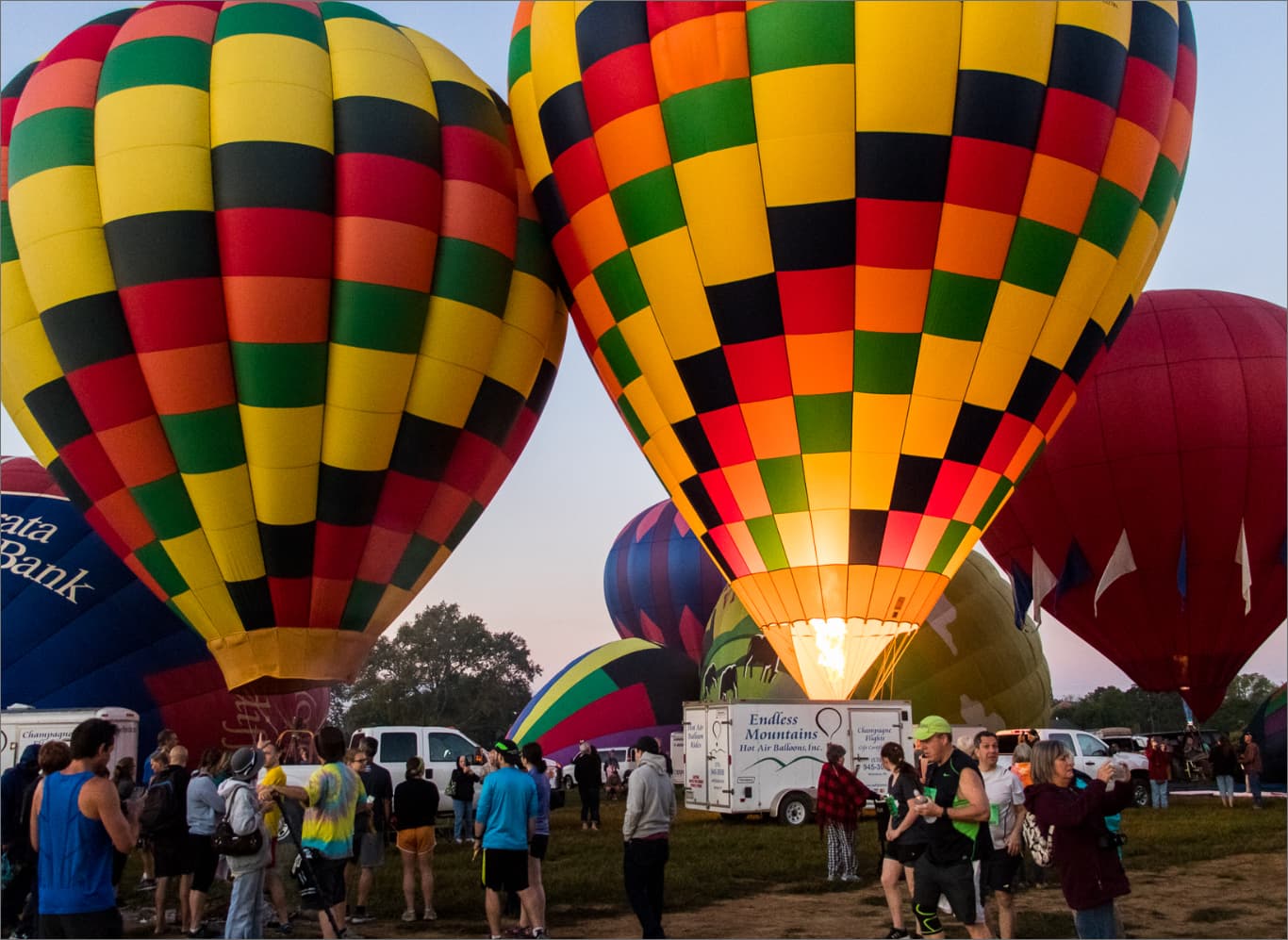 12th Annual Lancaster Hot Air Balloon Festival and Country Fair
August 1, 2023
Family Friendly and Romantic Fun in Lancaster County
Date: September 14-17, 2023
Location: Bird-in-Hand, PA

What to Expect
Every September, the Annual Hot Air Balloon Festival and County Fair takes place in the heart of Lancaster County. In 2023, the festival will take place from September 14th to 17th. Located in the town of Bird-in-Hand, PA, this one-of-a-kind event promises an unforgettable experience. Get ready for a weekend filled with color, flying, music, fun and food!
A Colorful Spectacle & Glow Show

The Annual Lancaster Hot Air Balloon Festival and Country Fair is a visual feast that will leave you in awe. As dawn breaks, the sky comes alive with vibrant hues as dozens of hot air balloons ascend, offering a captivating sight against the backdrop of Lancaster's rolling hills.
As night falls, the magic continues with the mesmerizing "balloon glow" – a breathtaking spectacle that showcases the beauty of hot air balloons. Skilled pilots set up their balloons under the twinkling night sky, igniting the burners and releasing fiery bursts that transform the balloons into glowing orbs, showcasing a world of wonder and magic.
Balloon Rides
Hot air balloon rides are undoubtedly the highlight of the Annual Lancaster Hot Air Balloon Festival and Country Fair. Whether it's your first time flying in a hot air balloon, or you are a seasoned adventurer, each ride promises to be a unique experience with memories that will last a lifetime. Photographers seeking an unparalleled view of the stunning countryside can drift gently through the skies and capture incredible aerial views of the Amish farmlands below.
Full balloon rides and short tethered balloon rides are both available. Please see the Festival website for ticketing information. Unable to make it to the festival this year? You can still visit the skies anytime with Lancaster Balloon Rides.
Fairground Activities & Live Entertainment
After wandering through the tethered balloons and watching the balloons rise in the morning, explore the rest of the festival grounds, which offers an array of activities to keep visitors of all ages entertained. Shop from local artisans, crafters, and farmers who proudly display their wares. Savor delicious homemade treats and explore a variety of unique souvenirs to bring home with you.
Immerse yourself in a world of entertainment as the stage comes alive with the vibrant performances of local bands. Plus, a host of engaging activities for kids including reptile show, corn maze, bounce houses, hayrides, kid shows and more. Don't miss the zip lines, sliding boards, obstacle courses, rock walls and more! The 2023 Festival features country musicians Bobby Law and The Late Show, and Fast Lane. Check out the full schedule and buy your tickets here.
Accommodation at AmishView Inn & Suites

Make the most of your getaway by booking a room at AmishView Inn & Suites, where the serenity of the countryside and the joy of the festival combine to create a truly unforgettable experience. Experience the convenience and comfort of this boutique hotel located in Pennsylvania Dutch Country. Enjoy the hearty breakfast buffet before heading out to the festival. After a day filled with excitement, retreat back to this cozy haven, offering a warm and inviting atmosphere that ensures a perfect place to relax and unwind. Finish the day with a dip in the indoor pool, or by indulging in a meal from Smokehouse BBQ & Brews.
Plan Your Visit
The Annual Lancaster Hot Air Balloon Festival and Country Fair promises to be a weekend filled with adventure, wonder, and joy. Whether you're flying high in a hot air balloon or enjoying the festivities from the ground, this event will leave you with unforgettable memories to cherish for years to come. So, mark your calendars for September 14-17, 2023 and book your stay at AmishView Inn & Suites today. Let the magic of Lancaster County embrace you during this spectacular event. We look forward to hosting you for a weekend you'll treasure forever!
Related Articles