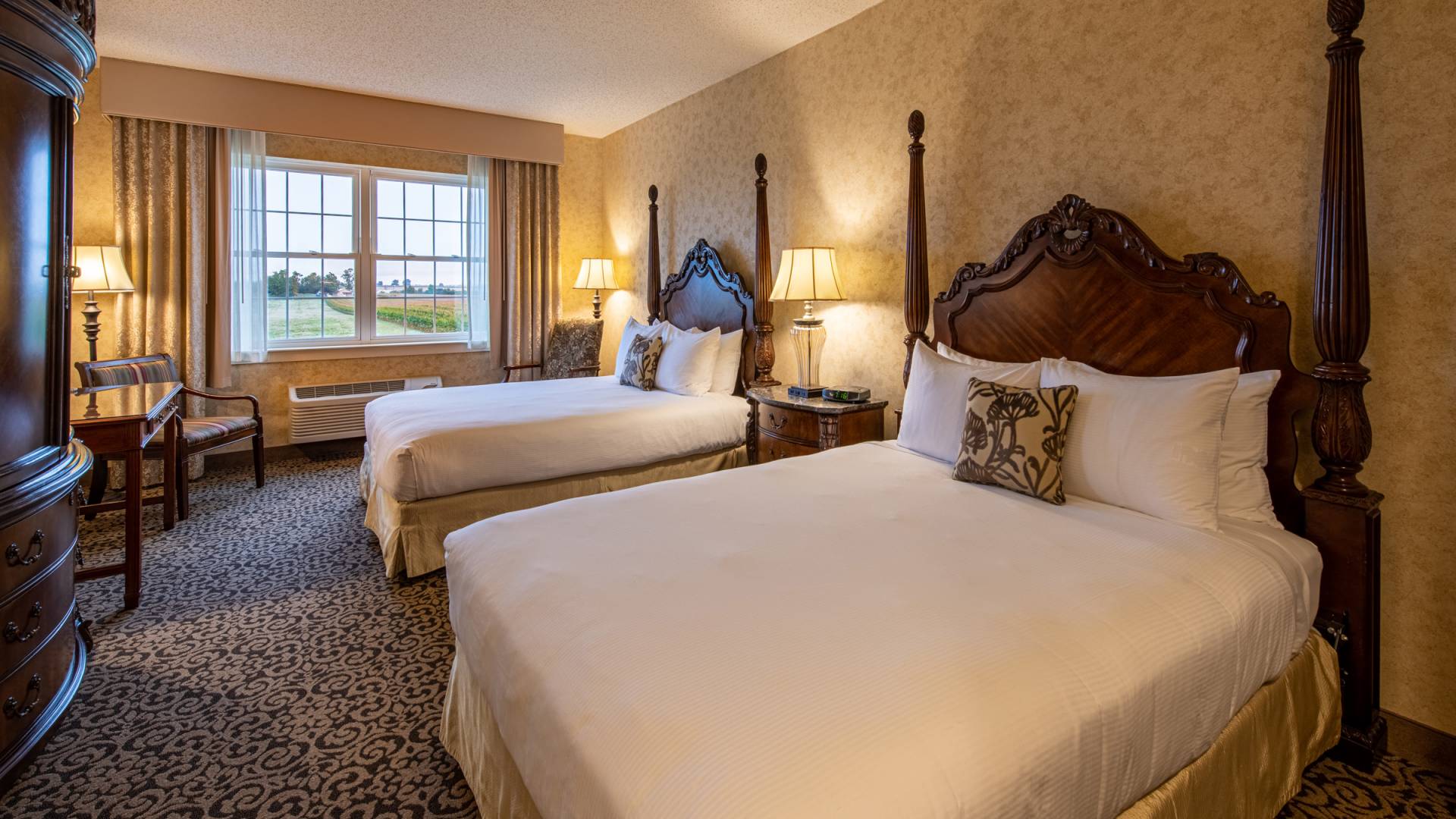 Double Queen Room
---
2-4 Guests Wi-Fi Breakfast Kitchenette Book Now 360 Room View!





The Double Queen room is family-friendly, and features complimentary kitchenette, high speed wireless internet access, flat screen TV, custom lighting, beautiful mahogany furniture, and many amenities. The average size of our spacious, high-ceiling Double Queen room, with two queen beds, is 364 square feet and sleeps 2 to 4 guests. The Queen Room is an excellent choice for a family of 4 with 2 small children or for any guests hoping to rest in the comfort of two queen beds with abundant surrounding living space. All AmishView rooms and suites include our complimentary hot breakfast buffet – one of the best in Lancaster County!
Check-in time is 4:00 p.m. You can help yourself to cookies and beverages upon your arrival.
Check-out time is 11:00 a.m. We ask that you please return your keys to the front desk. There is an additional charge for late check-outs. Check-outs between 11 a.m. and 1 p.m. may be available upon request. If you check-out between 1 p.m. and 4 p.m. there will be a half-day charge, and check-outs after 4 p.m. will be a full-day charge. Please contact our front desk to inquire about a late check-out so we can check for availability.
Parking is free and available in the parking lot in front of the hotel.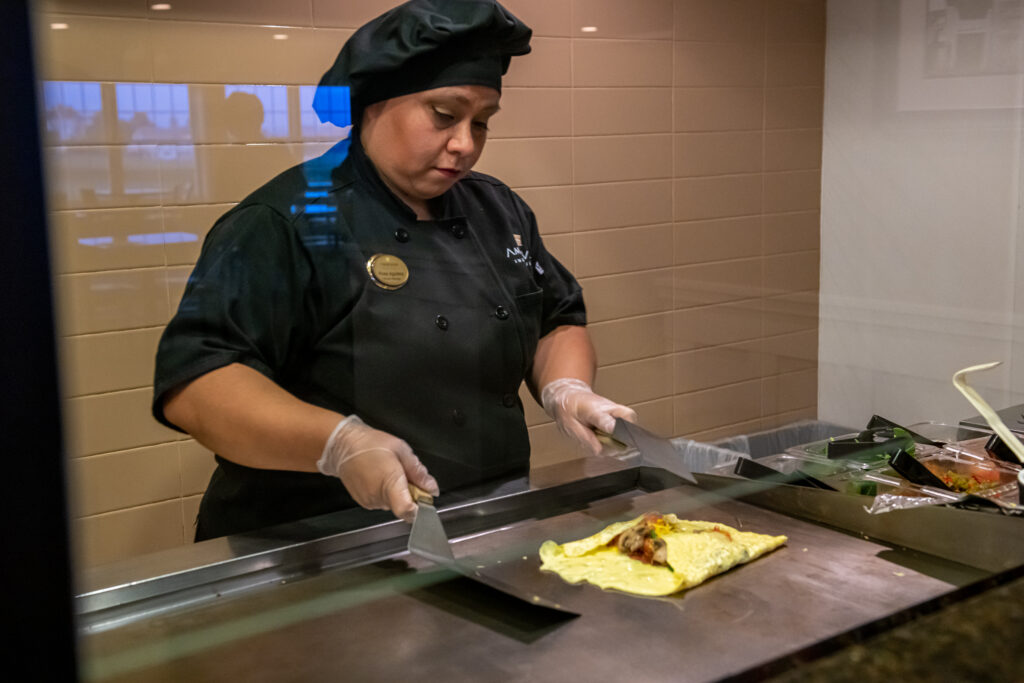 Double Queen Room Amenities
Complimentary hot, hearty breakfast buffet
Complimentary in-room wi-fi access
In-room HD television with premium cable channels with Disney, HBO and Hallmark channels
DVD player in-room and DVD rental available at front desk
Alarm clock
Oversized mahogany furniture
Hair dryer
Lighted make-up mirror
Tarocco line of shampoo & soaps
Iron & ironing board
Book Now