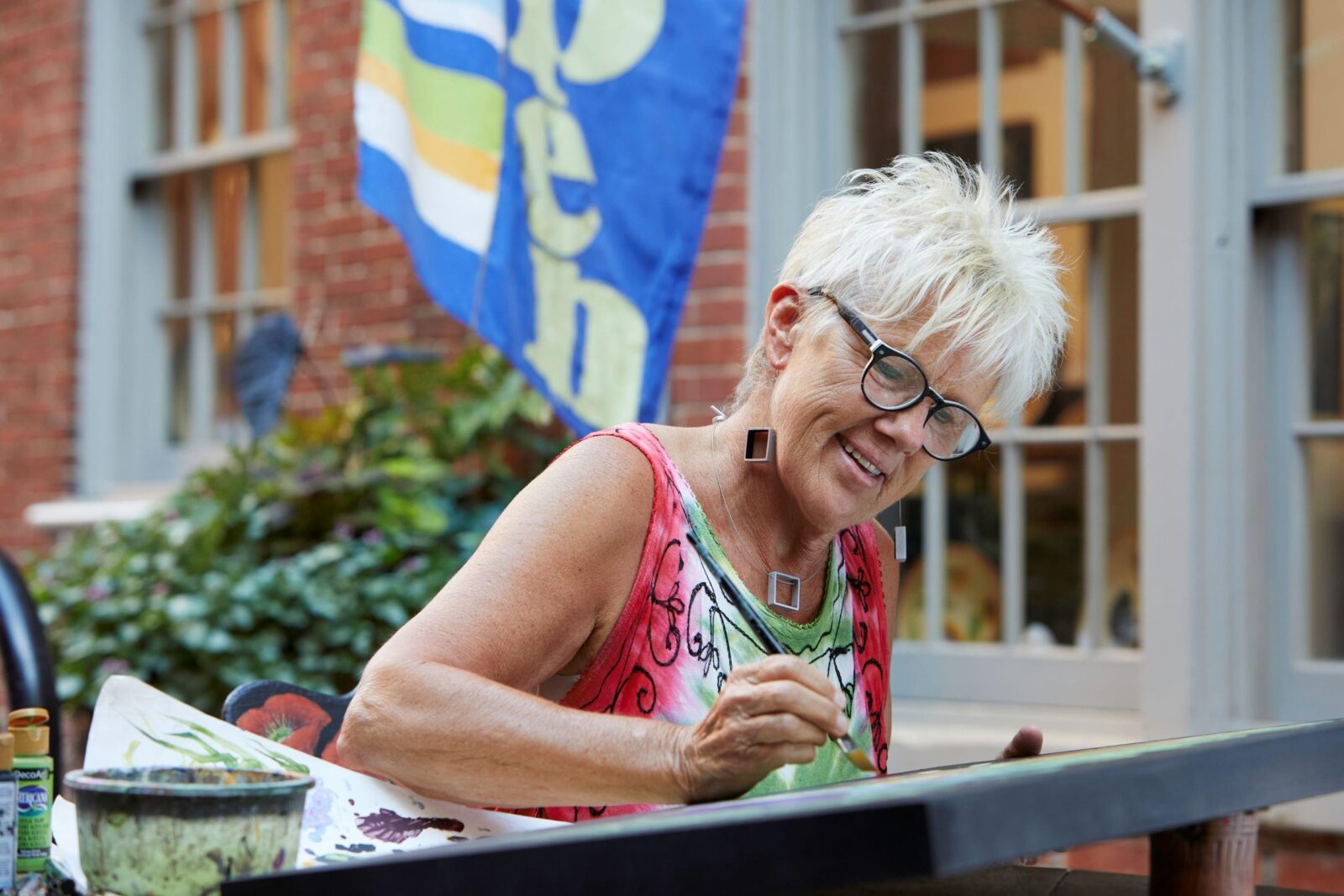 Summer Art Festivals & Craft Shows in Lancaster County
July 17, 2023
Summer Art Shows You Don't Want to Miss
Nestled in the heart of Pennsylvania, Lancaster County is known for its rich history, picturesque landscapes, and thriving arts community. Beyond the scenic farmlands and quaint Amish country, this region offers an array of art and craft shows that exhibit the immense talent and creativity of local and international artists. Keep reading to learn about some of the must-visit summer craft shows and art festivals.
2023 Dates
Lititz Springs Park, 24 N Broad St, Lititz, PA 17543
Taking place in Lititz Spring Park on the last Saturday in July each year, this fine art show offers a look into fine arts community in Lancaster and surrounding areas. This show has attained a high-quality reputation in its over 50 years. Featuring a diverse range of styles and mediums, this juried show highlights the best of contemporary and traditional art. Over 130 artists will be in attendance this year. Be sure to stop by for the chance to admire and possibly purchase some beautiful works of art! Plus, you can explore the charming town of Lititz, one of the Coolest Small Towns in America. Free admission.
Downtown Lancaster, 25 S. Queen St, Lancaster, PA
This event in Downtown Lancaster includes shopping, demonstrations, workshops, community activities, and more. The Yarn Fest, Stitch Fest, Bead Fest, and Art Fest will be brought together in the same venue, called the Marketplace. Visitors will have access to shopping, pattern and lesson downloads, daily giveaways, and more. See website for their admissions details.
Lititz Springs Park, 24 N Broad St, Lititz, PA 17543
Launched in 1979, the Lititz Craft Show has grown to be one of the largest craft shows on the East Coast and welcomes over 700 crafters. This annual craft show occurs in Lititz on the second Saturday in August. It runs down Main and Broad Street and into Lititz Springs Park. We suggest to check out the website for the parking map and shuttle information. The money raised from this event goes to the Lititz Rotary Club, which gives back to the community. Free admission.
Wyndridge Farm, 885 South Pleasant Ave, Dallastown, PA 17313
The second annual Wyndridge Farm Art Festival and Maker's Market is family-friendly fun. Local and regional artists will display their works of art. Plus, there is kids workshops, live music, craft beer, and delicious food. Be sure to stop by for a day full of fun and art appreciation. Free admission.
Mount Gretna, 101 Chautauqua Drive, Mount Gretna, PA 17064
Located under the trees of old Chautauqua, the Mount Gretna Art Outdoor Show has been showcasing local artists every August for nearly 50 years. There is something for the whole family here. The Kids Art Show provide younger art-lovers a chance to create some art of their own. There is also live music and a food court for all-ages. Don't miss the over 200 exhibitors, who will be showcasing and selling their beautiful creations. While you are in Mount Gretna, don't forget to check out The Craft Marketplace that also takes place that weekend. Free admission for both events.
Roots Market, 705 Greystone Rd., Manheim, PA 17545
Be sure to come and join in on the 35th anniversary celebration of the Heart of Lancaster Arts and Crafts Show! This juried show will showcase 200 artists and crafters from Pennsylvania and surrounding states for two days, rain or shine. This event also features a variety of delicious food, and live entertainment from jazz band "Over Easy". Free admission.
Long's Park, 1441 Harrisburg Pike, Lancaster, PA 17601
The summer art festival season comes to a close with this major event every Labor Day weekend. Every year, Long's Park is transformed into a beautiful art gallery with 200 artists spanning over 20 categories. Categories include fabrics, jewelry, pottery, painting and so much more. This is a highly competitive juried show that is rated as one of the top shows in the country. With diverse food vendors, raffle drawings, and plenty of art to admire, this festival is one of the most highly anticipated art festivals in the U.S. There is something for everyone at the 3-day event. This event supports the Long's Park Amphitheater Foundation. See website for admission details.
We can't wait to see you in Lancaster for our art and craft shows! Need a place to stay when visiting? Book your stay at AmishView Inn & Suites, the #1 boutique hotel in Lancaster PA. From a hearty breakfast to full list of amenities, our friendly team will make sure your vacation is one to remember. If you're looking for more, our team can even recommend a list of different local art museums and galleries to check out. Plus, our convenient location and farmland views can't be beat.
Related Articles