New Year's Eve Sweepstakes
We hope you'll join us for New Year's Eve. But, even if you cannot be here in person, take a moment to enter our drawing for a chance to win a FREE stay at AmishView Inn & Suites.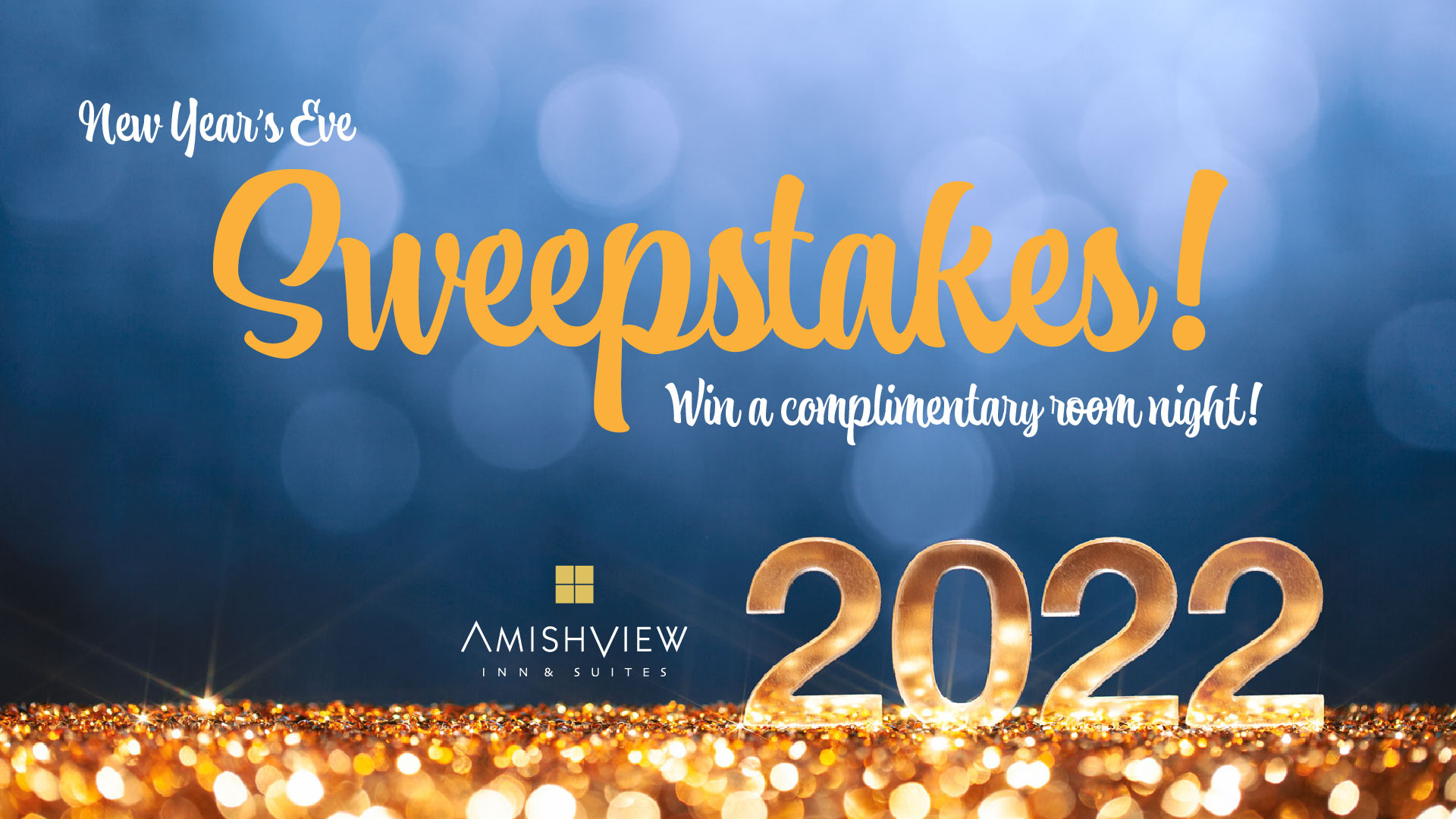 The fine print
Winner will receive one complimentary room night in their choice of Double Queen Room (family-friendly) or Grand King Room (adults-only, age 18+).
Please, one entry per person, per day.
Winner will be chosen and notified on January 1, 2022.
May be redeemed between January 1, 2022 through December 31, 2022.
Entries may be received from November 29, 2021 through December 31, 2021 11:59 p.m.