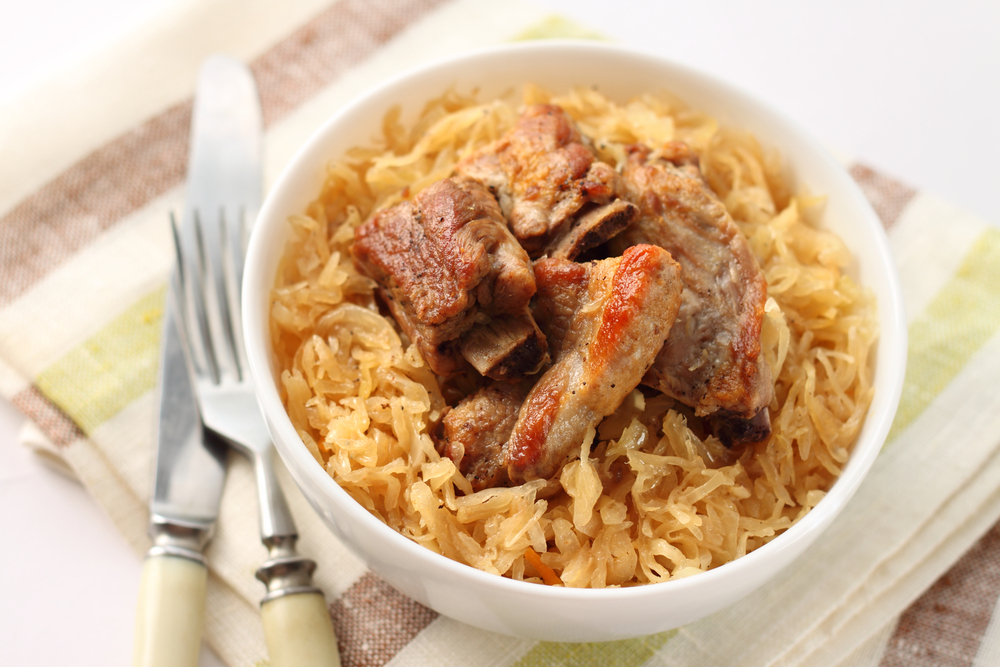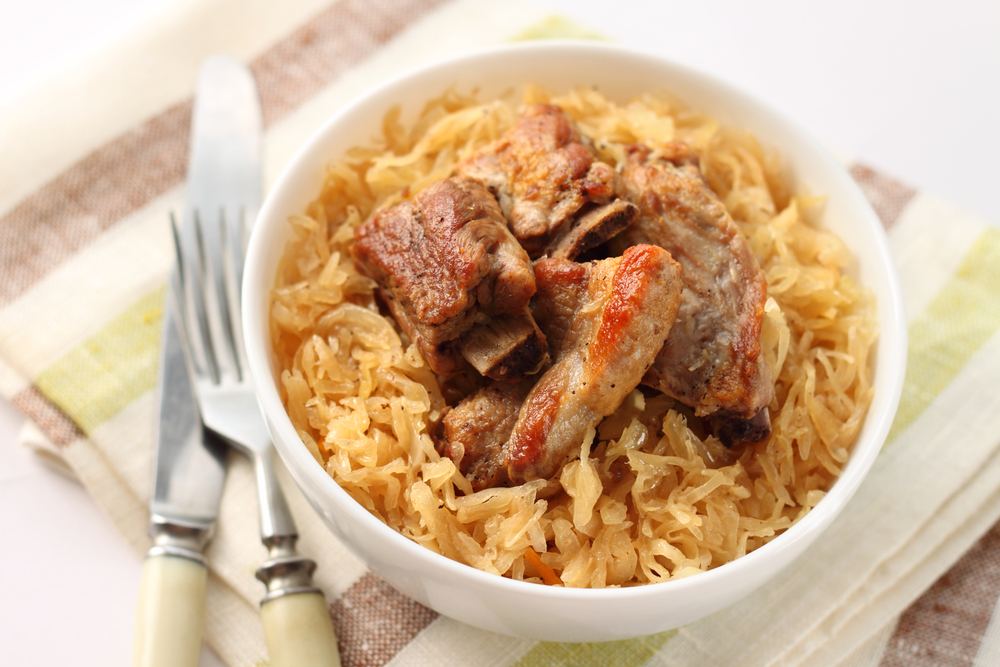 Simple Pork & Sauerkraut for a PA Dutch New Year
November 14, 2017
If you live in, or have visited, Pennsylvania near the New Year you've probably experienced our famous pork & sauerkraut. This simple dish has been passed down from generation to generation with minor tweaks throughout. Many visitors are curious about the popular PA Dutch tradition meant to bring good luck, and more importantly, how to make it. Let's give it a look!
The PA Dutch Tradition
Every year, eager residents of Lancaster County eat pork & sauerkraut for good luck. But how did they get started? Some say that early farmers were inspired by their pigs. As an analogy, the pigs "rooted forward" for forward momentum. The truth is, despite how good our guesses may seem, we don't actually know! One thing we do know: it's delicious.
Pork and Sauerkraut in 4 Steps
Now for the recipe itself, which is surprisingly simple. It takes about 6 hours, and feeds five:
Prepare the Pork
Start with 1 pound of pork roast and cut it into small cubes – roughly 1 inch in size. You may also want to slice or shred the pork, depending on your personal tastes.
Get an Apple Ready
One of the key aspects of getting that unique PA Dutch Sauerkraut taste is by using an apple. The apple itself won't be a part of the finished product, but is essential to the process. Peel half an apple, remove the core, and then put it in a crock pot to get things started. If you like a more acidic taste, you can use an entire apple. However, for your first time half should be plenty.
Put the Ingredients in the Crock Pot
Now place the pork into the crock pot along with the following:
1 32 ounce jar sauerkraut with juice
1 tablespoon minced garlic
1/2 tablespoon fresh dill weed
1 teaspoon onion salt
1 teaspoon dry mustard
Cook!
For the final step, turn your crockpot to high for 1 hour. Then, switch it to low for 5 hours. Then, take out the apple and voila! You now have traditional pork & sauerkraut at home.
Nothing Beats The Authentic Dish
If you can't quite get it right at home, you're always welcome to try the original in Lancaster County! Stay at AmishView Inn and explore our local restaurants to get your fill of genuine PA Dutch cooking right from the source.
Related Articles