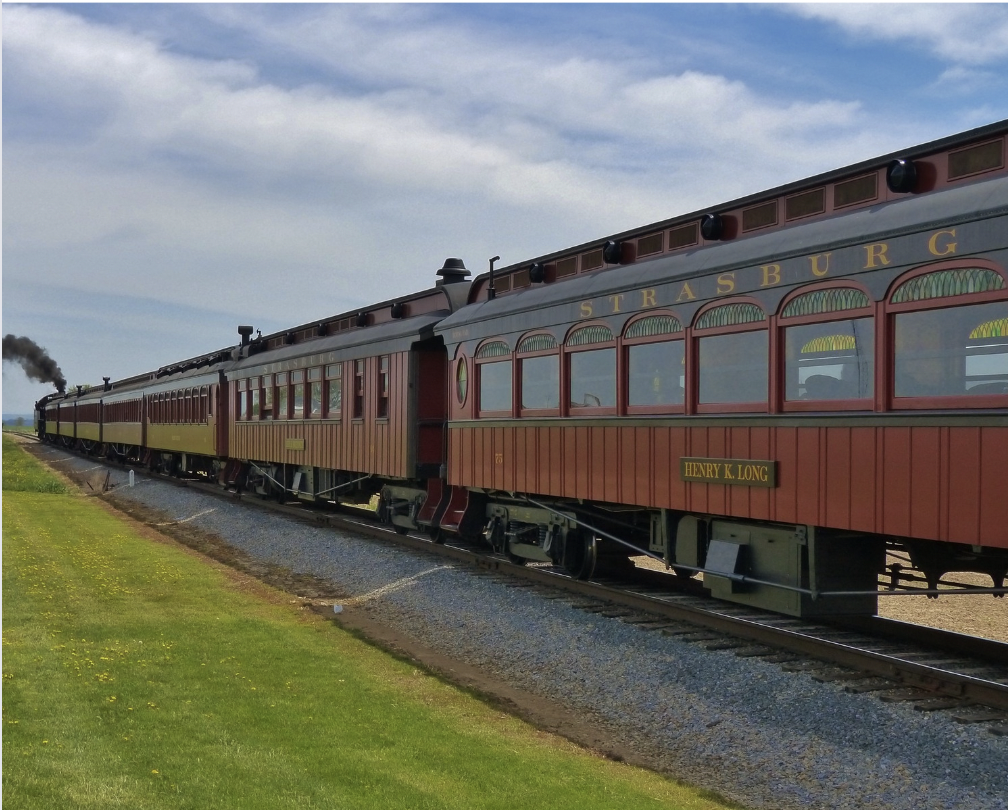 Unique Vacation Ideas – Must Visit Hidden Gems in Amish Country
July 26, 2022
Top Reasons to Visit Amish Country PA on your Unique Vacation
If you're like most people, you want your much deserved travel time to be used for a unique vacation that offer experiences that are very different than your everyday life. Your vacation should be relaxing, but also allow you to learn and experience different foods, music and cultures. With the changing world, it isn't always easy to get out of the country to experience these things anymore. Fortunately, now you can have a unique vacation full of fun and unforgettable experiences with your family, without breaking the bank. The best part is that you can do that right here in the United States! Not in the US? Seeing and experiencing all that Pennsylvania's Amish Country has to offer is definitely worth a trip over!
What is Amish Country?
Pennsylvania's known for its lush green grass covered rolling hills, windmill powered farms, and horse and buggy carriages that share the road. The traditional practices of the Amish people still live throughout Pennsylvania and are a big part of the country's charm. While the beauty and simplicity of Amish farm life help to create a relaxing and pure vacation destination, there is also plenty to do to tap into your creative and adventurous side.
Some of what draws over 200 million people to Pennsylvania each year is the diversity. You can visit a traditional family farm one day, and venture out to the town for music and food the next. In Lancaster PA, you will have the best of both traditional and modern worlds with plenty of ways to create a unique vacation your family will never forget!
What is Special About Lancaster Pennsylvania?
You may be surprised to learn that Lancaster PA has 7 square miles packed with art museums, historical attractions, cafes, restaurants, shops and boutiques. The New York Post even called Lancaster "the new Brooklyn" because of all you can do and experience. While we are proud to be gaining in popularity among travelers, our roots will always stay strong in keeping the land pure and beautiful. Lancaster is covered with trees and you can have all of the fun of "the new Brooklyn", without the big city vibes.
The fun attractions and natural beauty of Lancaster PA are just one part of what makes this a unique vacation destination to add to your list. But what really draws people in and coming back for more is our Pennsylvania Dutch cuisine and goodness. From our classic Scrapple, to our Shoofly Pie, you won't want to miss indulging in the world famous tastes of the Amish Country. With several local Farmers Markets you can taste your way into the heart of this special land.
Things to Do in Lancaster on Vacation – Our Top 10 List
We have barely scratched the surface on what makes Amish Country a top pick for your next unique vacation. Now we are going to share our top 10 things to do on your visit to Lancaster PA.
Farmers Markets
Museums & History
Horse & Buggy Ride
Columbia – Wright's Ferry Mansion, Ice-cream making, Clock Museum
Strasburg Railroad – Take a ride/ see "Great Diamond Heist" show
Fulton Theatre – Dinner & Show
Science Factory (great for kids)
Gallery Row – Downtown Arts District
Dutch Wonderland – Amusement Park
Miller's Smorgasbord – Lancaster's Original Buffet since 1929
We could go on forever about fun and interesting things to do here in Lancaster Pennsylvania, but hopefully this quick list will help to show you that a city rich in history and culture, can also be fun and modern. When looking for a place to take the family or to escape for a romantic getaway, you'll want to go somewhere that you don't have to figure out "what to do". The only problem you'll have here is wishing you had more time to do it all!
Where to Stay in Amish Country Lancaster PA?
Since you're reading this article, chances are you have already been looking to book your trip to Amish Country PA. When deciding where to stay on your visit, there are a few things to consider. Are you traveling with kids? Is this a trip for a romantic couples getaway? Do you like to stay at "Inn" most of the time when traveling, or are you mostly out doing things out on the town? What amenities are most important to you for your unique vacation?
Deciding where to stay is just as important as deciding where to visit, because being comfortable, eating and sleeping well is half of what vacation is all about!
Some amenities to consider are whether or not a pool is important. This might eliminate up to half or more of your options. Other amenities to think about may be car charging (Electric vehicle drivers), game rooms and arcades for kids (and kids at heart), adult only quarters, and surroundings. If you are coming for relaxation and a break from the city life, you will want to make sure you are surrounded by green grass and plant life. If you want to be fully immersed in city life, then you will want to stay closer to downtown where you are surrounded by pavement and other buildings.
Traveling to Relax and Recharge?
If you are in the camp of wanting to travel for relaxation and recharging, then we invite you to stay with us at AmishView Inn & Suites, the multiple award winning Inn of Amish Country in Lancaster PA.
At AmishView Inn & Suites, we offer unique amenities including an indoor pool and hot tub, 24 hour fitness room, arcade, on property garden, EV charging, adults only quarters, and much more! Your stay includes a complimentary breakfast, access to our Great room for reading, remote working, or socializing.
Best Time to Vacation in Amish Country PA?
Anytime of the year is a great time to visit Amish Country PA. That being said, if you want to make sure to catch the most popular seasonal festivities, you will want to visit in the Springtime, and Fall. Every season in Lancaster Pennsylvania offers gorgeous landscape, colorful changing of the leaves and sunsets.
When visiting in the Spring (March to June), you will get the best of all of the flowers and trees blooming with moderate temperatures making it pleasant to walk around and sightsee. If you prefer to avoid the crowds, then visiting in Spring may be more your speed. Costs are a bit lower too, and you will be able to fully experience the serene energy the local people create.
If you love lively festivities and Farmer Markets, the Fall (Sept – Oct) is the ideal time to visit as it is prime Harvest season. Fall brings in more visitors and excitement. If you want a perfect blend of festive and relaxing, then make sure to stay outside of the city, but close enough to get there quickly. AmishView Inn & Suites is an ideal location for this!
Final Thoughts on a Truly Unique Vacation…
We hope this article helps to inspire and excite you into taking a truly unique vacation this year with your family or friends. There is so much to experience in this rich land of Amish Country PA. Planning ahead is a great way to make sure you don't miss out on something that will really make your travels special.
We have plenty of other information on Lancaster's history, and Amish Country's Traditions here on our blog. Feel free to leave comments and questions, and we hope to see you on your next adventure!
Related Articles