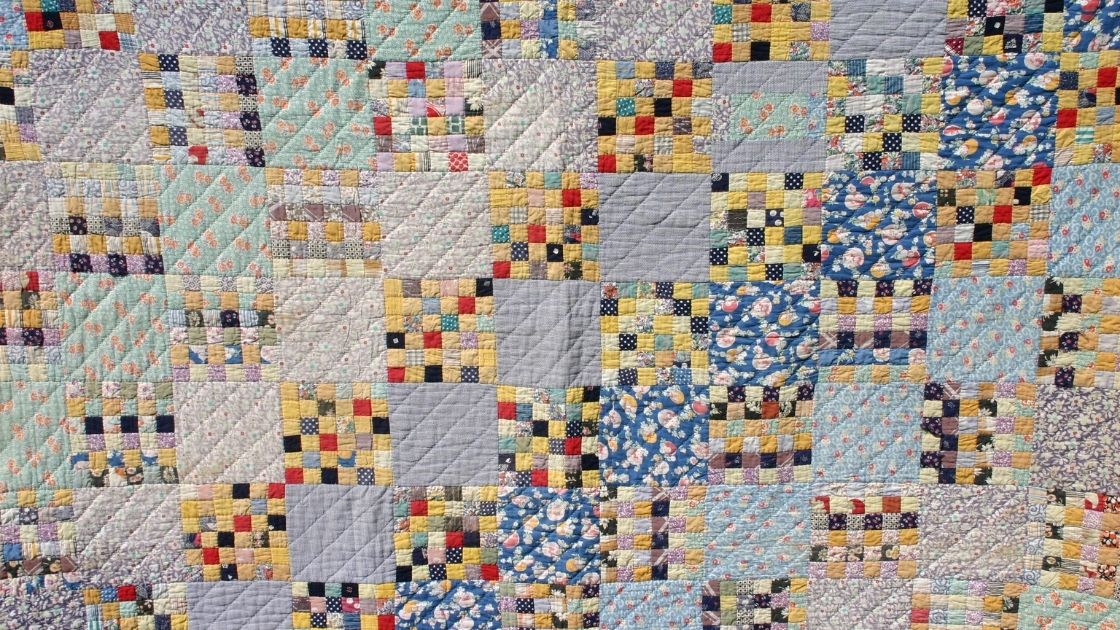 Types of Amish Quilts: Plan a Weekend in Lancaster to Learn More
April 9, 2022
In Amish and Mennonite communities, quilts mark milestones such as marriage and birth. The creativity, craftsmanship, and detail that goes into each quilt makes them highly desirable and valuable. Amish quilts are displayed in art museums, admired for their beauty and the skills needed to create them. Yet they also are available in local country stores.
What are the types of Amish quilts? In Lancaster, you will find Amish quilts in these general categories:
Applique: These quilt types are extremely time-consuming to make. The Rose of Sharon is a popular example of an applique quilt. Typically, the quilter will hand-draw the design element and hand-stitch it onto the quilt, making sure to turn under the edges of the entire applique so that it is fastened to the quilt beautifully.
Pieced: A pieced quilt is sometimes called a patchwork quilt. Pieced quilts are made using different fabrics which are sewn together in various patterns, using various colors. They can feature geometric patterns, purposeful shapes, or completely random.
Whole cloth: These are created using one large piece of fabric. Stitching one square at a time, using firm back stitches to create depth and form the pattern.
Where to find Amish Quilts for Sale?
Since the 1870s, the Plain community has defined what goes into creating a quality quilt and Lancaster County is among the top destinations for quilt shopping, workshops, and quilt supplies. Conveniently located near numerous quilt shops, AmishView Inn & Suites welcomes many quilters and quilt buyers who travel to Lancaster County specifically for its beautiful quilts.
LANCASTER QUILT SHOW MARCH 23-26, 2022
Plan an extended weekend in one of our rooms or suites, enjoy the best complimentary breakfast in the area, and then begin your quilt shopping experience at AmishView's sister business, The Quilt Shop at Miller's where you can view over 600 quilts handcrafted by local Amish and Mennonite artisans. The quilt shop was recently featured on WHTM TV 27.
Then, you can embark on a quilt shopping adventure throughout the rest of Lancaster County. Quilts created by the Amish women in this area are some of the most sought-after bed coverings.
With breathtaking views of Amish Country, our rooms will not only offer a boutique-hotel experience but you'll be inspired by the relaxed, simpler way of life the views convey. Escape workaday stressors and visit this hub for Amish quilts.
Amish Quilt Designs: What Do They Mean?
The design of an Amish quilt often has a specific meaning. A popular example is the Wedding Ring pattern which symbolizes eternal love. Other patterns may be named for their shapes, such as the Log Cabin or Sunbonnet Sue. Some patterns are created to mimic lace, while others feature animals or other objects that have special meaning to the quilter or special meaning to the buyer/recipient.
Common Amish quilt designs include Wedding Ring, Log Cabin, Sunbonnet Sue, and Lace. Typical Amish quilts have a dark background with splashes of bright, solid colors. They are made with three layers: two layers of fabric with a layer of batting in between. The batting is usually polyester. Binding around the edge of the quilt finishes the blanket.
Visit Lancaster County, Pennsylvania
If you're interested in the history and culture of the Amish, a visit to Lancaster County is a must. When you visit Lancaster, be sure to set some time aside to explore the many types of Amish quilts that are available. You may even find a design that has special meaning to you.
In addition to quilts, there are many other types of traditional crafts made by the Amish that can be found throughout the county. From furniture-making to metalworking, you'll find something interesting and unique around every corner.
AmishView Inn & Suites is the perfect place to stay during your visit to Lancaster County. We look forward to welcoming you soon!
Related Articles