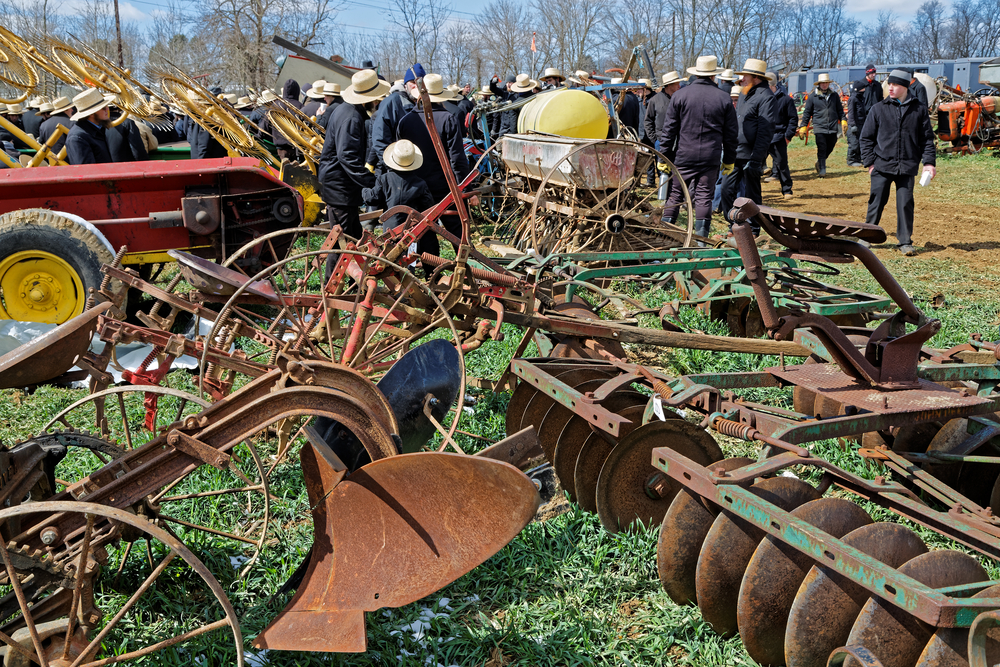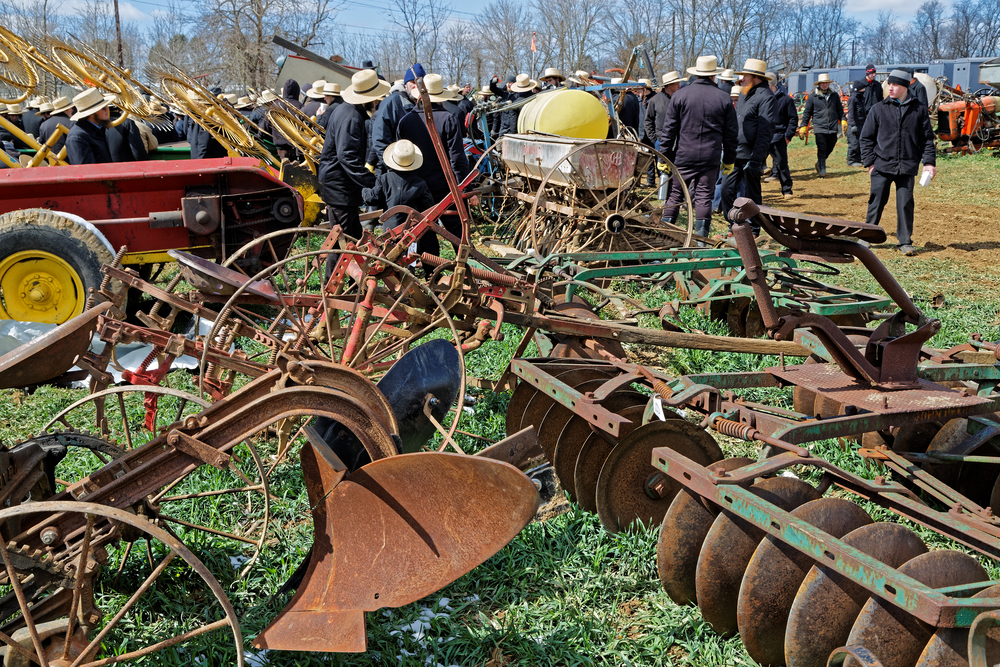 April 13, 2017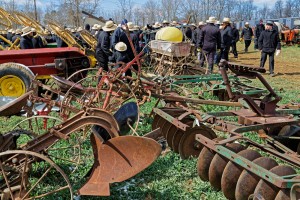 Mud sales are a fun and almost legendary event that historically has been organized by the Amish community to support the local fire company. These mud sales often include great food and great deals on furniture, crafts, livestock, and machinery. The origin of the term, "mud sale," comes from the fact that these auctions are done in early spring when the ground is beginning to thaw. Though it may turn into a slippery situation, it is a still a lot of fun and well worth the tripping hazards.
Mud sales are usually done from the month of March until August, partially because it is when people can come out and enjoy the weather and reunite with neighbors and friends. Since they originated, however, mud sales have become popular all-year-round and that makes them even more varied and convenient for those that live in Amish country or those that are visiting. Most mud sales begin at 8:30 a.m. and continue throughout the day with food and fun activities. They're a great place to bring your family or go looking for wonderful furniture pieces for your new home! You may even find an amazing quilt for Mom!
While everything Amish from livestock to quilts are sold at mud sales you can also find farm equipment, machinery and smaller crafts and home goods as well. Though many people come to mud sales for larger pieces, there are plenty of smaller items that can make wonderful gifts for those at home or souvenirs for your home. Smaller pieces such as handmade home goods and baked goods are created and sold without an auction or the need to hurry and pay. This way you can take a smaller item with you without having to get out the checkbook or rent a U-Haul.
What may be the most fun part about mud sales is that there is plenty of local food to try and a diverse variety of things to see. Unlike most places in Lancaster County it is likely the Amish will outnumber you two to one at a mud sale. This is a wonderful opportunity to truly see their culture and listen to their language. While you're there you can also indulge on all foods "Dutchified." While you will definitely find your whoopie pies and soft pretzels, there are even more options for you to choose from! So go ahead and give our chicken and dumplings or Chow Chow a try! We're sure you'll love it!

June 11, 2015
And what a garden it is. While enjoying your stay here at Amish View Inn & Suites, we hope you take the time to stroll around the grounds and enjoy the many views of Amish Country. Get up close and personal in our vegetable garden, located adjacent to our on-premise restaurant. And yes, the Plain & Fancy Restaurant cooks use these vegetables in their homemade recipes.
The garden features two varieties of tomatoes. From the Super Steak or Beef Steak to its much smaller cousin Roma, you're sure to find the tomato just right for you.
For those who like to kick it up a notch we offer three kinds of peppers. The Cubanell or banana pepper are a mix of mild and sweet. The name says it all for the Hot Cherry peppers. Big Bertha is the mother of the sweet pepper family and is great served in salads.
Speaking of salads we're currently growing two varieties of lettuce in our garden. Green Ice, a common green lettuce with ruffled leaves, and Vulcan lettuce. This lettuce has large leaves that are red in color with a green background. Gold Rush is the name of our summer squash. This squash is an All-America Award Winner.
Moving on to potatoes, Norland potatoes, or more commonly known as baby reds, are red skinned potatoes commonly boiled and eaten with the skin left on. Our Pontiac potatoes are great for baking, roasting, or boiling. They are a heartier potato and their skins are generally peeled. For dessert or a healthy snack try a strawberry.
We grow Seascape strawberries that produce fruit twice a year in spring and fall. These can be washed and eaten as is. Before or after your meal we hope you enjoy your stroll through our garden and maybe picked up a little information you may not have known before. In the words of Julia Child, 'Bon Appetite'!