Meet Rosa O.
August 19, 2020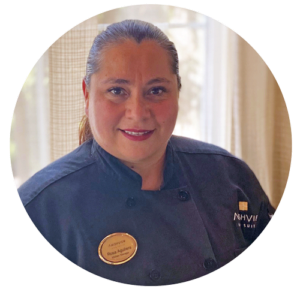 What is your most memorable AmishView guest moment or interaction?
"I have received many good comments about the friendliness and availability of my team, how good the breakfast is and the view we have. Sometimes you hear about adventures or personal stories from the guests."
What do you like most about working for AmishView?
"I like that I have a very good team who always have new ideas and recipes to innovate breakfast. I appreciate that we have mutual respect for each other, a good work atmosphere and I enjoy working with all of my team because we are flexible and support each other."
What do you think sets AmishView apart from other hotels?
"Cleanliness, friendliness, always offering a greeting, a smile, comfort to make them feel welcome."
Is there something special, unique or interesting you'd like our guests to know about you?
Nothing shared.
Thank you for sharing, Rosa, and for helping us to earn this outstanding achievement on TripAdvisor.
Related Articles