Meet Ben R.
August 26, 2020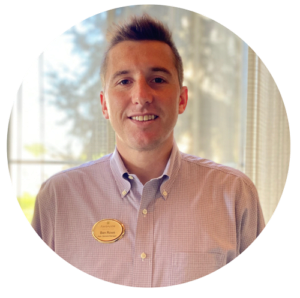 What is your most memorable AmishView guest moment or interaction?
"My most memorable experience was when AmishView received the #1, 3-Star hotel in America by Trivago. We actually won this award two years in a row; however, the first year was really special. I'll always remember sharing the news with our team and how proud we all were of each other. For a small, independent hotel to have won such a major award two years in a row was a very special moment."
What do you like most about working for AmishView?
"What I like most out working at AmishView are the relationships I've built with guests and coworkers. I've also really enjoyed watching my coworkers grow into leadership positions."
What do you think sets AmishView apart from other hotels?
"I believe what sets AmishView apart from other hotels is our consistent ability to be proactive rather than reactive. We work extremely hard to make sure all our guest requests are met; however, when it's not possible, we reach out to the guests well before their stay to come up with an alternative solution."
Is there something special, unique or interesting you'd like our guests to know about you?
"My absolute favorite thing to do is to go fishing with my dad! He lives in the Florida Keys so we take the boat out and like to find different fishing spots in the Atlantic and Gulf of Mexico. It's a special feeling to be out in the middle of the ocean – just me and my dad – catching all kinds of different fish."
Thank you for sharing, Ben, and for helping us to earn this outstanding achievement on TripAdvisor.
Related Articles