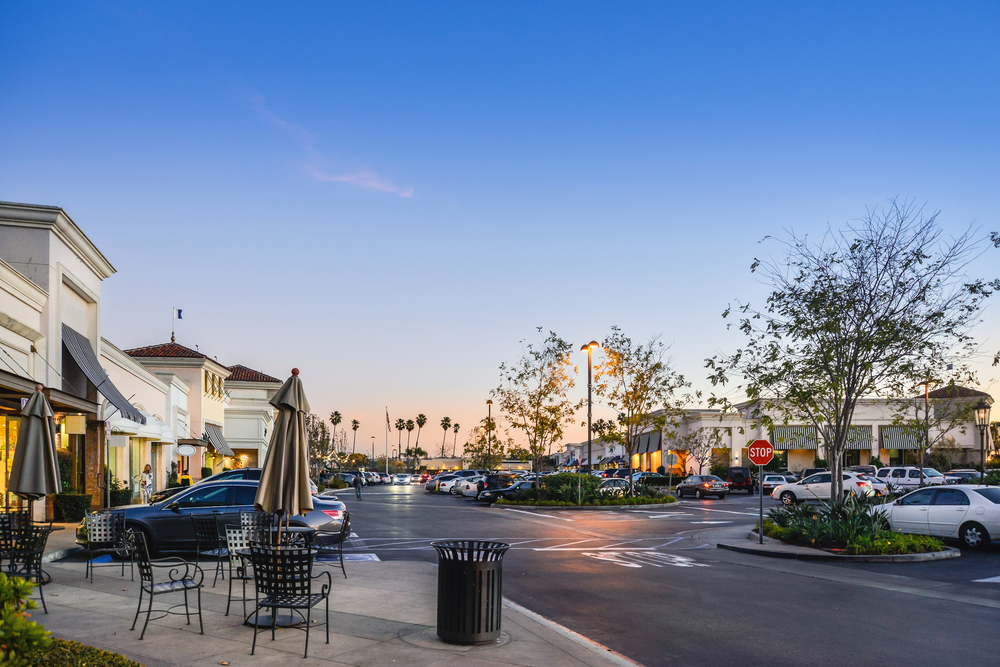 November 28, 2017
With the recent expansion to the Tanger Outlets, Lancaster shopping is about to get even better! The expansion finished in September of 2017, and by this holiday season the new stores will be ready to go! Adding more than 120,000 square feet of shopping space to the already substantial outlets makes it a great one-stop shop for all of your gift-giving needs.
While most retail expansions are modestly sized, the newest one at the Tanger Outlets is enormous! Adding nearly 50% more space to the shops on a 13-acre piece of land has created more than two dozen new spots for shops and retailers. The build is estimated to add 300 jobs to the local economy, and over 600 new parking spaces. The new area is set to be split evenly by current tenants moving to different spaces, as well as brand new shops.
What New Stores Will Be Moving In?
There are at least 13 new shops confirmed for the new expansion of Tanger Outlets:
Auntie Anne's: a delectable pretzel shop with variations on the original buttery treat.
Columbia Factory Store: a specialist in outdoor, sport, and fashion apparel.
Express: a purveyor of dresswear and formal attire.
Francesca's: a funky clothing store with unique accessories.
H&M: a store with hip, European trending clothing.
Haggar: a clothing store that specifically caters to men's needs.
Levi's Outlet: Jeans, jeans, jeans! Pro jeans and pro jean accessories.
Merrell: a store devoted to hiking and trail apparel.
The North Face: An internationally acclaimed clothing store for all your winter needs.
Rack Room Shoes: A shoe emporium with the trendiest stock around.
River Street Sweets: A homemade candy shop with delicious chocolatey confections.
Toys R Us: A toy store for children of all ages. Gadgets, stuffed animals, and games abound!
Under Armour: A clothing store selling cutting-edge warmth in razor-thin fabric.
Even More Reason To Do Your Holiday Shopping In Lancaster County
With all of these new additions to the area, Lancaster is a must-see for shoppers that love a deal. Make sure to check out the new expansion next time you're staying with us at AmishView Inn!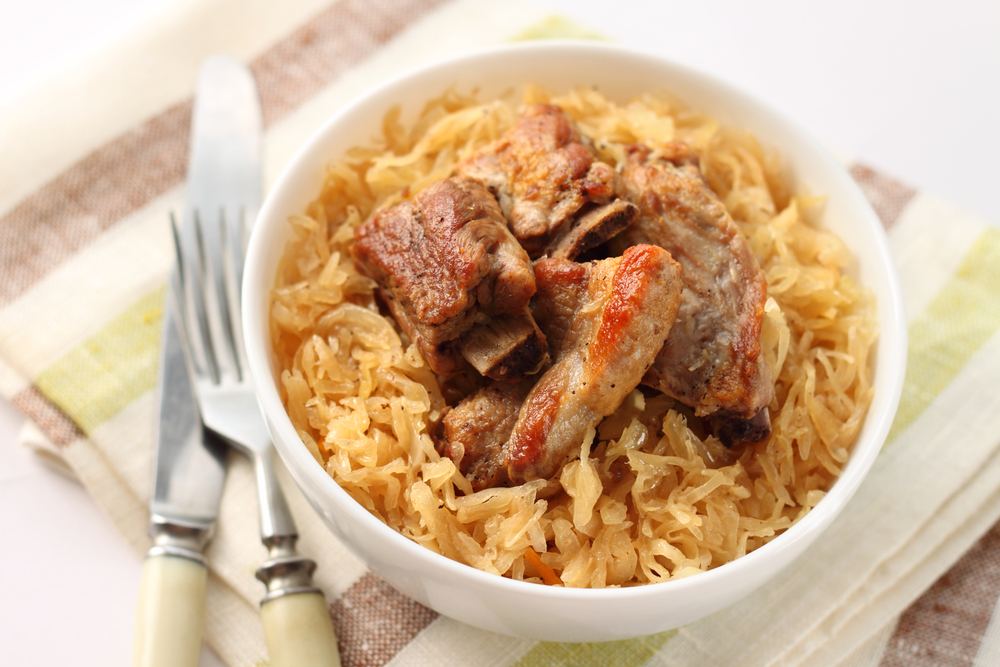 November 14, 2017
If you live in, or have visited, Pennsylvania near the New Year you've probably experienced our famous pork & sauerkraut. This simple dish has been passed down from generation to generation with minor tweaks throughout. Many visitors are curious about the popular PA Dutch tradition meant to bring good luck, and more importantly, how to make it. Let's give it a look!
The PA Dutch Tradition
Every year, eager residents of Lancaster County eat pork & sauerkraut for good luck. But how did they get started? Some say that early farmers were inspired by their pigs. As an analogy, the pigs "rooted forward" for forward momentum. The truth is, despite how good our guesses may seem, we don't actually know! One thing we do know: it's delicious.
Pork and Sauerkraut in 4 Steps
Now for the recipe itself, which is surprisingly simple. It takes about 6 hours, and feeds five:
Prepare the Pork
Start with 1 pound of pork roast and cut it into small cubes – roughly 1 inch in size. You may also want to slice or shred the pork, depending on your personal tastes.
Get an Apple Ready
One of the key aspects of getting that unique PA Dutch Sauerkraut taste is by using an apple. The apple itself won't be a part of the finished product, but is essential to the process. Peel half an apple, remove the core, and then put it in a crock pot to get things started. If you like a more acidic taste, you can use an entire apple. However, for your first time half should be plenty.
Put the Ingredients in the Crock Pot
Now place the pork into the crock pot along with the following:
1 32 ounce jar sauerkraut with juice
1 tablespoon minced garlic
1/2 tablespoon fresh dill weed
1 teaspoon onion salt
1 teaspoon dry mustard
Cook!
For the final step, turn your crockpot to high for 1 hour. Then, switch it to low for 5 hours. Then, take out the apple and voila! You now have traditional pork & sauerkraut at home.
Nothing Beats The Authentic Dish
If you can't quite get it right at home, you're always welcome to try the original in Lancaster County! Stay at AmishView Inn and explore our local restaurants to get your fill of genuine PA Dutch cooking right from the source.